Guarantor Home Loan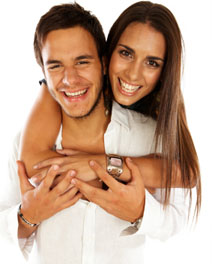 Are you looking to buy a home or investment property?
If a friend or family member is willing to go guarantor for your loan then you may be able to borrow 100% or more of the purchase price.
So why is it that more Australians are choosing a guarantee supported home loan to purchase their first home?
Why should you get a guarantor?
You can borrow 100% or more of the purchase price.
You do not need to have saved a deposit.
Avoid paying Lenders Mortgage Insurance (LMI), saving yourself thousands of dollars!
You can get the same professional package and basic loan discounts.
Lenders are less conservative, so you are more likely to get approval.
Guarantee home loans can now have a limited guarantee to reduce your guarantor's risk!
Why use us for your home loan?
Our services are FREE for most loans!
We are the only mortgage brokers in Australia that specialise in guarantor home loans.
We will take care of the paperwork, making the process very simple.
We believe in responsible lending practices and will discuss several methods with you, to further protect the guarantor.
Our ongoing care will help you plan how to remove the guarantee.
If you are serious about buying a property and have a family member that is willing to help then please contact us or enquire online to speak to a mortgage broker.