Why Use Us?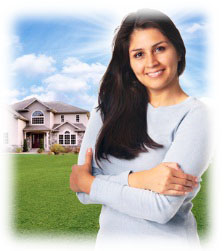 The Guarantor Home Loans website is run by Australian independent mortgage brokers, The Home Loan Experts. The name says it all.
We strive to offer what we promise: a higher level of service, better advice and better loans!
The guarantor loan specialists!
Our mortgage brokers have helped a variety of people in difficult situations, get approval for a guarantor loan.
We know which banks have favourable lending criteria, offer great rates and low fees.
Whether you're a student who is getting the help of your parents, or a couple who need to borrow extra to cover stamp duty, we can help!
Why get expert help for your guarantor home loan?
Unlike most regular home loans, a guarantor supported application can be quite complicated.
There are usually more people involved, two properties as security, features like limited guarantees and generally more restrictive bank policies.
Using a regular mortgage broker may result in your loan being outright declined or set up incorrectly.
The structure may not suit your needs and it may take a prolonged period of time to remove the guarantee.
This is why you need the assistance of a specialist mortgage broker.
Our services are free!
Our services are completely free for standard home & investment loans. We will only charge a brokerage fee for certain types of short term loans, small loans and some types of commercial or trust finance.
We get paid by the lender for doing the work that would otherwise be done by a bank manager, so you pay the same rate as if you went to the lender directly.
Australia wide services
Are you out in the bush? Interstate? Overseas? To us it doesn't matter!
We can help anyone that is buying or refinancing a property anywhere in Australia.
Our business is streamlined to enable us to efficiently deal with your application by mail, phone, fax or email.
Home loans from 40+ lenders
Did you know that some of the larger mortgage broking companies are part owned by the banks?
We are independently owned and can arrange loans with the four major banks as well as many reputable non-bank lenders.
MFAA & COSL membership
As both a member of the MFAA and COSL we are bound to uphold the highest level of standards with our work. As members of these organisations, we must meet strict experience, education, ongoing training and insurance requirements to renew our membership each year.
Please contact us or enquire online to deal with a specialist mortgage broker who can get the job done right the first time.