Removing The Guarantee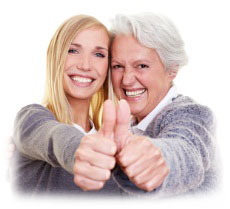 Are you ready to remove the guarantee on your home loan?
If you have made consistent repayments to your mortgage and have significantly reduced the size of your loan, you may be able to remove your guarantor.
It is recommended that you do this as early as possible so that your guarantor is not put at any unnecessary risk.
Once the guarantee is removed the lender will just rely on your property as security for the loan.
So how soon can you remove the guarantee?
What are the conditions that you will have to meet to have it removed? Please read on to find out more.
When can I remove the guarantee?
There are a variety of things that will need to be considered before your guarantee is removed. The first thing is your loan amount.
Firstly, you have been able to borrow 100% without providing a deposit, because of the guarantee.
Therefore it makes sense that when a portion of the loan has been repaid, you will no longer need the guarantee, as the risk of your loan has reduced.
This also applies if the value of your home has increased. Just as in the above situation, the percentage of the property value that you owe, is lowered.
How long does the guarantee last?
The guarantee will continue until the lender approves your request to remove it.
You should expect the guarantee to be in place for roughly five years before you are in the financial position to remove it.
However, this can vary significantly depending on your circumstances and how quickly you pay off a portion of your home loan.
What are the conditions you have to meet?
The policy of most major lenders and financiers is largely the same when it comes to guarantor loans.
You can only remove the guarantee once you have satisfied these general requirements:
Your repayments must have been made on time, every time, for the last 6 months.
Your loan must be for less than 90% of the value of your property. This can be from a combination of extra repayments and capital growth in the value of your property.
Your credit history, income, employment and all other aspects of your situation must meet the lenders policy.
Please note that each lender has specific guidelines that may vary slightly from those listed above.
For this reason it is best to contact our mortgage brokers on 1300 399 056 or enquire online to get more detailed advice for your situation.
Will I have to pay Lenders Mortgage Insurance?
If your mortgage is less than 80% of the value of your property at the time you remove the guarantee, you will be exempt from paying Lenders Mortgage Insurance (LMI).
This is because loans that are at 80% LVR are not considered high risk.
For this reason, it is recommended that you keep the guarantee until you have paid off at least 20% of your loan.
It lowers the risk of lending and will save you money!
What is the process for removing the guarantee?
Removing the guarantee is quite simple and in some cases, you will only be required to sign a form. However generally it will involve a re-structuring of your entire existing loan.
In that case, the following steps will apply:
Step 1 – contact your lender so that they can assess your situation.
Step 2 – the lender will usually require you to get your property valued and provide them with the figure.
Step 3 – the lender will confirm that your current loan amount is 90% or less of the property value.
Step 4 – you must meet all the lending criteria at the time as you will be doing what is known as an internal refinance.
Step 5 – you may be required to pay Lenders Mortgage Insurance (LMI) if your loan is above 80% of the property value.
Step 6 – once the internal refinance is complete, the guarantor arrangement will cease and the Certificate of Title for the security property will be returned to the guarantor.
Although there are quite a few steps involved, with some lenders the guarantee can be released in a matter of days!
However, each bank differs in their policy so it is best to check with your bank to find out their specific process for removing the guarantee.
Will I have to pay any fees?
There may be some minor administration fees and government fees payable at this time, which rarely total more than $350.
If there are any other applicable fees your lender should disclose these to you.
Speak to us!
Are you interested in applying for a guarantor loan? Or do you want more information on removing the guarantee? We can help! Please enquire online or call us on 1300 399 056.
Our expert team of mortgage brokers can help you get approval and ensure that your guarantor is protected from the risk involved in this loan arrangement. Speak to us today!