Debt Consolidation Guarantee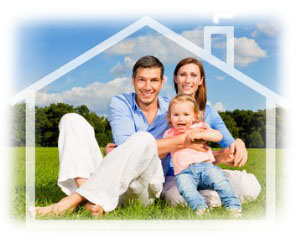 Are your outstanding debts stressing you out?
Looking for a way to combine them all and make one streamlined repayment?
Many borrowers typically struggle to consolidate their debts into one loan amount.
However, this may be possible with the support of a guarantor!
Please read on to find out how you can consolidate your debts today.
What is the lending criteria?
As the borrower is already in debt, most lenders have strict policy when considering an application for a debt consolidation guarantee loan.
The borrower generally must have perfect repayments (no over-limit, no late payments) on all debts for the last three months, in some cases six months.
Most banks will make a determination on a case by case basis.
What debts do the banks accept?
In many cases, the borrowers debt may not be related to over spending or an inability to properly manage their finances.
If you are applying for a debt consolidation loan, the banks will view your circumstances and try to determine if you have debts because you are living beyond your means (spending more than you earn) or whether the debts due to normal circumstances (e.g. travelling overseas, baby, studying etc).
Note that this loan product is only offered by a few select lenders. To find out how the banks will view your loan application please call us on 1300 399 056 or enquire online today.
How much can I borrow?
Indicatively, the debts can be no more than 5% of the purchase price.
This means that with the support of a guarantor, you may be eligible to borrow up to 110% of the purchase price!
If you had to wait until your debts were repaid, save for a deposit and then apply for a home loan, it would be many years before you could afford to purchase a property.
For this reason, a guarantor debt consolidation loan is a very attractive option.
The loan amount is usually enough to cover all of the associated costs with purchasing a home, including fees and duty.
Who should apply?
If you have debts and limited savings, however are good with your money and can pay your mortgage on time then this is the loan for you!
Note that borrowers that apply for this loan product must have a clear credit history.
Additionally, most banks will only approve this guarantee if the borrower is purchasing a home.
What is a debt consolidation guarantee?
A debt consolidation guarantee is a type of security guarantee where the borrowers consumer debts such as credit cards, personal loans, car loans and other debts are all being repaid by the one home loan.
The guarantor provides their home as additional security, thereby reducing the risk to the lender as well as significantly reducing the interest that you pay.
Purchase & debt consolidation
Many first home buyers have both credit card debts and other personal debts that are unpaid at the time they decide to purchase a home.
Rather than taking on a home loan and trying to juggle various financial commitments, it makes more sense to roll all of their debts into one loan.
Although with such minimal savings, these borrowers typically do not have sufficient funds for a deposit and need to borrow 100% of the property value.
The problem is that banks are reluctant to lend more than 100% of the purchase price.
As a result the only way to do this is with the help of a guarantor who can provide their property as additional security.
Refinance & debt consolidation
We commonly speak to people that would like to combine their debts into one loan with their existing mortgage repayment, however have their loan declined because they have insufficient equity in their property.
With the help of a guarantor you can refinance your debts into one easy payment and avoid paying Lenders Mortgage Insurance (LMI).
Note that only a small number of lenders offer this style of loans to people who are refinancing.
Protecting your guarantor
Although the borrower may be able to manage their spending and repay their debts without defaulting, the guarantor is still placed in a position of considerable risk.
Unfortunately for some people, circumstances do arise in which the banks are required to exercise the guarantee.
As such, your guarantor should not take out any more loans until the home loan has been reduced and the guarantee has been removed.
This will reduce the burden on the guarantor and ensure that their finances remain manageable.
Speak to an expert mortgage broker today!
Debt consolidation guarantor loans are generally only available to people who have made all their current loan repayments on time and have a strong income, to make future repayments.
To find out whether you can get approval for this loan please enquire online or call us on 1300 399 056.
We can work out whether your situation will be accepted by major banks and other lenders. Speak to us today!