Family Pledge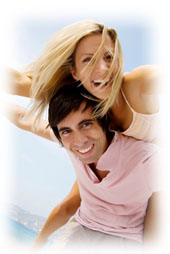 The St George Family Pledge Home Loan was one of the first guarantor loans available on the market.
This loan enables the borrower to buy a home, using the property of a family member as the additional security.
It's a great way for young couples, students and other first home buyers to get into the property market with no deposit! To find out more about this loan, please read on.
Pricing / Discounts
St George's Advantage Package and Basic Home Loan are both available with the Family Pledge feature.
However, if the guarantor has an existing loan on the property that they are pledging as security, then the Advantage Package may not be available.
This is because the Advantage Package is not available with a second mortgage. The bank takes a more conservative view where the guarantor already has existing financial obligations.
If the borrower were to default on their home loan, the bank would be limited in it's ability to recover the funds from the guarantor, as it is already subject to a first mortgage.
Lending Policy
Depending on your situation, St. George may be more flexible than most banks.
In some cases elderly / pensioner guarantors are accepted for a Family Pledge loan.
However, in many other aspects the bank is relatively conservative.
St. George generally prefers that the guarantors are the parents of the borrowers.
They believe that parents know their children well and would only accept this loan structure if their child was responsible enough to take on the commitment.
This policy ensures that the guarantor is protected from any adverse risk that the arrangement might pose to them.
Want to find out if the St.George Family Pledge loan product is right for your situation?
Please call us on 1300 399 056 or enquire online and one of our specialist mortgage brokers will contact you to see which loan best suits you.
Home Loan Features
This loan product has a variety of great features that many of the other banks may not offer:
Basic Loan
Redraw.
No ongoing fees.
Low variable rate.
Internet banking.
Interest only is available.
Advantage Package
Redraw.
Annual fee is payable.
Discounts on other bank products such as cheque accounts and credit cards.
100% offset account.
Low variable rate.
Internet banking.
Interest only is available.
Additionally, the guarantor can choose to limit the guarantee to a specified sum, subject to the bank's approval at the time of the request.
This further protects the liability of the guarantor, in the event that the borrower is unable to repay the loan and falls into default.
Disadvantages
The main disadvantages with the Family Pledge loan are:
If the guarantor already has a loan on their property you may not get the best possible discount.
If the guarantor has a loan on their property then St. George will be very conservative in their assessment.
Restrictive policies for people buying in remote locations.
If the borrower has an unconventional employment situation this may impact upon their ability to get approval.
Don't think that you will qualify? Speak to us! We are the approval experts and can find out which bank will suit your needs and offer you the most competitive home loan. Contact us on 1300 399 056 or enquire online today.
Choosing a guarantor
Banks do not allow every family member to be a guarantor for your loan! It is very important that you have a suitable relationship with whoever is nominated as your guarantor.
Whilst the likelihood that the bank will have to exercise the guarantee, is slim, it is still imperative that the guarantor has confidence in the borrowers ability to make prompt loan repayments.
If the borrower falls into arrears, this may compromise the guarantors security property.
Which family members can be guarantors?
Most banks take a very conservative view and will only approve your guarantor loan application if your parents guarantee the loan.
Many lenders will not accept your application if you are using extended family members such as a grandparent, aunt, uncle, sibling, stepmother or stepfather.
Protecting the guarantor
Your guarantor is taking on quite a large financial commitment by agreeing to guarantee your loan. Despite the fact that you as the borrower will be making the repayments, if you were to default, the bank will look to your guarantor to cover any loss.
Because of this, your guarantors will be required to seek independent legal advice prior to signing the loan agreement, no matter their relation to you.
This will ensure that they understand their obligations and are fully informed as to the nature of their commitment.
It will also prevent the bank incurring any liability in failing to exercise a reasonably standard of care in the discharge of their functions as a lender.
Applying for a guarantor loan
Our expert team can help you compare the St. George Family Pledge guarantor home loan to the other guarantor home loans available.
To speak to one of our mortgage brokers please enquire online or call us on 1300 399 056.
For most loans we charge no fees, offer a variety of loans available from both major banks and non-conforming lenders and can help you to protect the guarantor!