Interest Rates & Fees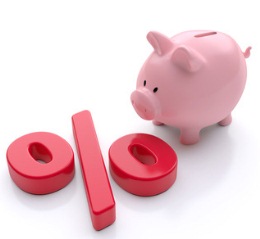 When applying for a normal home loan or investment loan everyone wants the best interest rate and the lowest fees.
With a guarantor home loan however, the process is a little more involved.
Not only are fees and rates an important feature, you also have to consider which loan has the best terms and conditions for the guarantor.
Interest Rates
You should not pay a higher rate for a guarantor home loan!
Many lenders offer very competitive professional packages, fixed rates and basic loan discounts on their rates, no matter how the loan is structured.
You can expect to get a discount of between 0.5% and 0.85% off the Bank Standard Variable Rate for most loans, depending on the loan amount and lenders that you qualify with.
What types of additional fees will I pay?
All lenders will charge additional fees to arrange a guarantor home loan.
The additional home loan fees you can typically expect are:
Lenders legal fees: $100 to $350. This is for the cost of preparing the legal agreement between the lender and the guarantors for the guarantee.
Additional valuation fee: $0 to $250. This is for the lender to arrange an additional valuation for the guarantors property. The valuation for your property is often free or included in the application fee (if applicable), however the guarantors valuation still needs to be paid for. In some cases the lender will not need a valuation for the guarantors property and this will be non-applicable.
Consent to a second mortgage: $0 to $350. This fee is only applicable if the guarantor already has a loan on their property. Their existing lender will need to consent to the second mortgage from your new lender and they will charge a fee to do this. Because this fee is not charged by your new lender, you can rarely avoid it.
These are fees that are rarely disclosed by lenders on their websites. We recommend that you contact us on 1300 399 056 or enquire online and one of our brokers will compare the interest rates and fees for you.
Will I save on any fees?
Whilst there are extra fees associated with a guarantor loan, these are significantly less expensive packages when compared with a No Deposit Home Loan as you will not pay any Lenders Mortgage Insurance (LMI).
This can save you thousands of dollars!
How to find the best loan
This is the process we use to find you the best possible guarantor home loan:
Step 1 – Which lenders do you qualify with?: You may come across a great deal, but whether the lender will approve your loan is a different story! This is why we firstly check to see which lenders will accept your situation. Guarantor loans are not as simple as normal loans as the age and asset position of the guarantor also have to be taken into account. Refer to our lending guidelines section for more information.
Step 2 – Compare interest rates and fees: We are able to do this with our mortgage selection software which orders the lenders into a list based on the loan features you need, the rates they offer and the fees they charge. Once this is complete we will have a short list of around three lenders that are suitable for you.
Step 3 – Compare their guarantor terms and conditions: As this part of the process we check to see if the lender can limit the guarantee, how soon you would be able to apply to remove the guarantee and how they would handle the situation if you were to be unable to pay the loan. Generally this leaves us with just one or two suitable lenders.
Step 4 – Applying for the loan / protecting the guarantor: Now that we know which lender and loan is most suitable we can submit your loan application. We will also provide you with ways to protect the guarantor and reduce their risk.
Find out more
Our mortgage brokers specialise in guarantor supported lending. They can help find you a loan with great rates and low setup fees!
Please contact us on 1300 399 056 or enquire online and one of our staff will get back to you.