Security Guarantee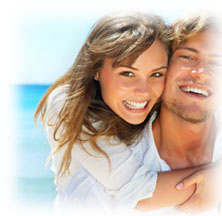 Do you need the help of a guarantor to get a home loan? Consider one backed by a security guarantee!
By using someone else's property as security for your home loan, you will be able to borrow 100% of the purchase price.
To find out more about this guarantee type, please read on.
What is a security guarantee?
A security guarantee is a type of guarantee where the guarantor provides real estate as additional security for the borrower's loan.
This is by far the most common type of guarantor home loan, making up over 90% of the guarantor supported loans that we arrange.
Who can give a security guarantee?
Anyone that has a property and is willing to use it as security for your loan.This includes friends and family.
It is typically used when a son or daughter is buying a home and they are using their parents home or investment property as additional security to enable them to borrow 100% of the purchase price.
There are more specific loan products available to family members who are offering a guarantee. Please see our Family Guarantee section for more information.
How does the guarantee work?
The security guarantee can be in the form of a mortgage or second mortgage over the guarantor's property.
Under this guarantee, the bank can require the guarantor to fulfil the borrowers obligations under the loan.
This means that if the borrower cannot repay their loan, the guarantor will be required to do so.
What does a security guarantee include?
A security guarantee contractually binds the guarantor to meet all of the borrowers obligations under the loan, if they are unable to do so.
The document that both parties enter into stipulates that the guarantor will be legally liable for the debt, as well as any additional funds borrowed, including interest and fees.
The bank will hold the Certificate of Title to the guarantors property until the guarantee is removed.
Thinking of applying for a loan using your guarantors property as security?
Please call us on 1300 399 056 or enquire online. We know which banks can help you with your guarantor loan! Contact us today.
When is this guarantee released?
Borrowers or guarantors can send a request to their lender to release the guarantee. The bank will then reassess the loan, taking into consideration whether the borrower has sufficient equity in the property.
Note that there may also be other conditions that must be satisfied before a guarantee is released.
It is important to identify what these are before you commit to a security guarantee.
What should the borrower should consider?
If you are thinking about taking out a loan supported by a security guarantee, there are many things that you must first consider.
It is important to remember that your guarantor is undertaking a large amount of risk and will be required to meet your financial responsibilities as the borrower if you are unable to.
For this reason, you need to ensure that you have a good income, as well as the ability to support the loan. This will avoid having to call on the guarantee.
What the guarantor should consider
Before agreeing to guarantee the loan, you should carefully consider a variety of factors, including:
How much is being borrowed.
Whether the borrower is mature and responsible.
The employment and income of the borrower.
Whether you, as the guarantor have a stable income and can make the loan repayments, if called upon to do so.
Before taking out a guarantee
You need to examine your financial position and income, as well as employment stability.
If you feel that you may not be able to honour your obligations under the loan agreement, then it is advisable that you do not enter into a guarantee.
If you cannot repay the loan, it is likely that the risk to the guarantor will be actualised and they will be required to cover your debt.
Always seek independent legal and financial advice before entering into a security guarantee arrangement.
Speak to us!
Borrowing a 100% of the purchase price is possible with the help of a guarantor! There are a variety of lenders offering a number of loan products, all with different conditions and features.
Let us help you find the one that is right for you! Call us on 1300 399 056 or enquire online and one of our expert mortgage brokers will contact you to discuss your situation.