Family Equity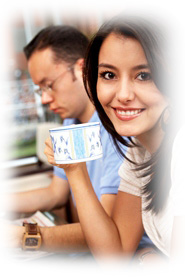 Commonwealth Bank's (CBA) Family Equity Home Loan, also known as their Guarantor Support Policy, can help you buy a home without the need for any savings or a deposit.
The bank relies on the equity in a property owned by one of your family members, as well as their commitment to make your loan repayments if you are unable to do so.
This greatly reduces the risk of lending 100% of the purchase price!
So what are the benefits of this loan type? Read on to find out more.
Pricing / Discounts
The Commonwealth Bank offers their basic home loan and professional package discounts for Family Equity structured loans:
3 Year Special Rate Saver Home Loan (Basic Loan): Ideal if you are borrowing under $350,000 or if you want to keep your existing cheque account with another financial institution.
Wealth Package / MAV Package (Professional Package): This loan is better suited to those that are borrowing over $350,000 and who want to get discounts on a range of bank products including cheque accounts, credit cards and insurance.
Lending policy
CBA has a more flexible policy for guarantor supported home loans, than most other lenders.
The main issue that borrowers face when applying for a family equity loan is that approval of their application is based on a credit score.
What this means is that the bank assesses your credit, employment stability and asset position and assigns you a score.
You either pass or fail and there are very few indications beforehand as to whether your application will succeed.
CBA may also require evidence of genuine savings.
This is technically not in their policy, however people without savings tend to fail CBA's credit score.
Think you may have difficulty getting approval for a Family Equity Loan?
We know lenders that may be able to help! Please speak to us on 1300 399 056 or enquire online and one of our mortgage brokers will contact you to discuss your situation.
Loan purposes
There are a variety of acceptable purposes that this loan can be used for, including:
The purchase of residential property.
Refinancing (certain criteria must be fulfilled to qualify for this).
Any other loan purposes will be treated with caution by the lender and may not be approved.
Before entering into a Family Equity loan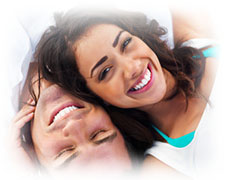 It is very important that both the borrower and guarantor understand their obligations under this arrangement.
Borrower: must have a stable income and demonstrate an ability to service the loan. Despite the guarantee, they will be required to prove their income, have a stable job and place of residence.
Guarantor: needs to seek independent legal advice so that they are aware of the risk involved. Where the borrower defaults on the loan, the guarantor will be liable for the whole loan amount. This means that they may have to sell their primary residence in order to repay back the borrowers debt.
We also suggest that the borrower and guarantor have a good relationship and are direct family members.
Home Loan Features
3 Year Special Rate Saver Home Loan

Redraw (fees apply).
No ongoing fees.
Low variable rate (introductory rate for the first 3 years).
Internet banking.
Interest only is available (no redraw is available on interest only loans).
Can limit the guarantee.

Wealth Package / MAV Package

Redraw.
Annual fee is payable.
Discounts on other bank products such as cheque accounts and credit cards.
100% offset account (limited transactions).
Low variable rate.
Internet banking.
Interest only is available.
Can limit the guarantee.

Limiting the guarantee

This loan offers a limited guarantee as one of it's features, reducing the guarantors liability to a portion of the borrowers loan amount.

In fact, CBA prefers to split the loan into two parts. This allows one part to be secured by the property being purchased and the other part to be secured by a combination of both the family member's property and the new property.

If the borrower defaults, the guarantors liability is limited to the part of the loan that is secured by their property, greatly reducing the risk posed to them.

Disadvantages

The main disadvantages of the Family Equity Loan offered by CBA are:

Your application will be credit scored and as a result, people without savings are often declined.
You must have a good asset position.
CBA prefers not to deal with elderly guarantors.
Their professional package is not as competitive as other loans available.

If this loan does not meet your needs there are other lenders available who may be able to assist you.

Find out more

Looking for a competitive guarantor loan product? A CBA Family Equity Loan may be right for you.

To find out if you may qualify, please enquire online or contact us on 1300 399 056 to speak to a mortgage brokers.

For most loans we charge no fees and can help you to protect your guarantor from risk. Call us today!