Guarantor Loans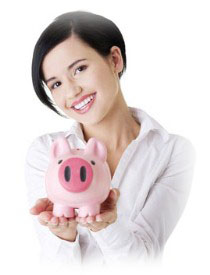 Do you need the support of a guarantor to help you purchase a property?
There are several unique guarantor loans available from a range of major banks, credit unions, building societies and non-bank lenders.
So the question remains, which one is right for you? Read on to find out more.
Guarantor loans for every situation!
Whether you are considering a security guarantee a family guarantee or a serviceability guarantee, there are lenders that offer a diverse range of loan products, with competitive rates and low fees.
However, each lender uses their own jargon and marketing to present their loan which often makes it difficult for you to compare lenders or even just to understand exactly how they work!
Common types of guarantor loans
The main loans available are:
Which loan is right for you?
When selecting a guarantor loan there are a variety of things that you need to consider, including:
What type of security is being offered?
What is your relationship with the guarantor?
Do the guarantors want their liability to be limited?
Is the guarantee for a company or trust?
How soon do you want to remove the guarantee?
This will help you determine which guarantee is appropriate for you. Some features may be more important than others.
If you assess what your loan requirements are, you will be better placed to pick a loan product that better suits your needs.
Why should I get a guarantee?
There are many advantages of a guarantor loan!
Despite the risk involved to the guarantor, they are great for first time borrowers that do not have sufficient funds to cover the purchase of their home.
Other advantages include:
You do not need to save for a deposit.
You do not need to pay any Lenders Mortgage Insurance (LMI).
The guarantee can be removed once the borrower owns sufficient equity in the property.
Things for guarantors to consider
If you are a parent that is considering whether you should provide a guarantee to your child, it is important to assess whether or not they are financially responsible.
Make sure that you check their spending pattern to determine whether they will be able to manage the loan repayments.
This is important because if they are unable to do so, you will be called upon to cover any loss that the bank incurs as a result of their default.
Seek financial and legal advice before signing on the dotted line.
These professionals are better placed to determine whether there is a high degree of risk involved in this arrangement.
It is also important to get specialist help if you plan on applying for a guarantor loan. Please speak to us today on 1300 399 056 or enquire online to get in touch with one of our mortgage brokers.
We can help you determine which loan product suits your needs.
Other options for borrowers
Not sure if a guarantee is right for you? Some lenders offer other products that limit the guarantor's liability.
Parent's or close relatives can assist borrowers through a term deposit guarantee, or even just by offering your child some funds to put towards a deposit.
Some parent's also encourage their children to live at home until they have saved a deposit or have a good enough income to support a loan.
It just depends on your family situation, your circumstances and your needs. We recommend that you assess the various options available to you before committing to a guarantee.
Applying for a guarantor loan
We are specialists in home loans with the support of a guarantor! We know which banks have a loan product that will meet your needs, has low fees and the best interest rates around.
Please enquire online or call us on 1300 399 056 and one of our mortgage brokers will call you to discuss which of the above loan types is most suitable for your situation.